Meet My Favorite Plant-Based Proteins
The Plant-Based Protein Market is now a $9 Billion per year industry.  When I first started this website in 2012, that industry was in its infancy.  I used the term "Meat Analogues" in my older recipes and posts because it sounded better than Meat Substitutes, Pretend Meat, Faux Meat, or Fake Meat – all of which have negative connotations.
A decade later, I'm thrilled that these products are now conventionally known as Plant-Based Proteins – so that's the term I'll use from now on!
By the same token, a lot of exciting new brands and products have emerged in the past decade, so I am in the process of updating recipes with innovative products that now taste even more like meat.
Ground Meat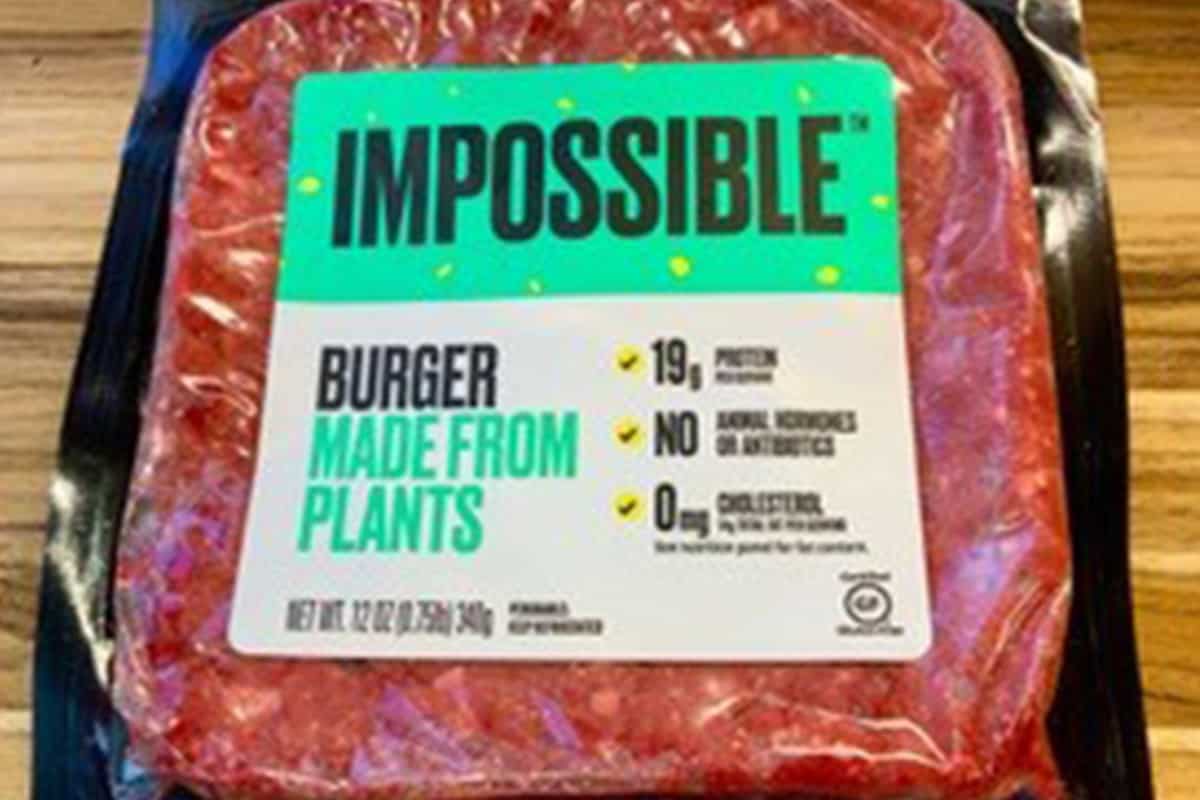 The new ground meat plant-based products introduced by Beyond Meat and Impossible Foods have generated a tremendous amount of buzz because they taste so much like meat, and even look like meat – right down to the rosy hue as they cook.  While both are free from gluten, only Beyond Meat is free from soy.
A lot of my older recipes use Quorn Meatless Grounds or Gardein beefless ground, which are both used unthawed, straight from the freezer. If I want to use Beyond Beef or Impossible Burger, I need to either buy them unthawed or plan at least a day ahead so that they can thaw in the fridge.  The other drawback is that, once opened, Beyond Beef or Impossible Burger need to be within a day or two, whereas the Quorn and Gardein products come in packages that can be resealed and put back in the freezer for another use.
Sausage
Fool a Carnivore contains a lot of recipes that use Field Roast plant-based sausages, which is still one of my favorite brands.  Field Roast's protein source is wheat gluten (also known as Seitan), along with vegetables, herbs, and yes, even fruit!  Smoked Apple & Sage Sausages contain Yukon Gold potatoes, dried apples and sage, whereas Italian Garlic & Fennel Sausages boast eggplant, red peppers, onions, and fennel seed. Field Roast also has a new Caramelized Onion & Beer Bratwurst that I'm dying to try once it's available in my market area. The one drawback?  Field Roast Sausages require you to remove the casing before cooking.
I also still use a lot of Tofurky Sausage, because of the vast array of offerings (Spinach Pesto, Andouille, Italian, Beer Brats, and Kielbasa), the fact that they contain tofu as well as wheat gluten, and their longer life. (Their "use by" date is usually several weeks into the future, so I can stock up when they are on sale.)
Not so, with Beyond Sausage and Impossible Sausage, which either need to be purchased "fresh" in the refrigerated meat section or bought frozen and used within 2-3 days of thawing.  Both seem to generate a fair amount of residual grease in the skillet, which my hubby says adds to their meat-like mouth feel, but which is a wee bit of a turn-off for me. Beyond Sausage Brats are my favorite, with the Beyond Sausage Hot Italian being just a bit too spicy for my taste.  Unfortunately, the Beyond Sausage Sweet Italian isn't available yet in my market area, but I'm eager to try it. Beyond Sausage gets its protein from peas, rice, and fava beans.
A newer entrant into the plant-based sausage market is No Evil Foods, an Asheville based company whose products are becoming much easier to find.  I've used both their Italian sausage (The Stallion), as well as El Capitan (their spicy chipotle sausage, which used to be called El Zapatista). No Evil Foods earned their reputation locally as a small-batch producer using organic ingredients, and it's so heart-warming to see them transition to the national stage. I especially love that they use compostable packaging and are the first plant-based protein company to have a plastic negative footprint.
Chicken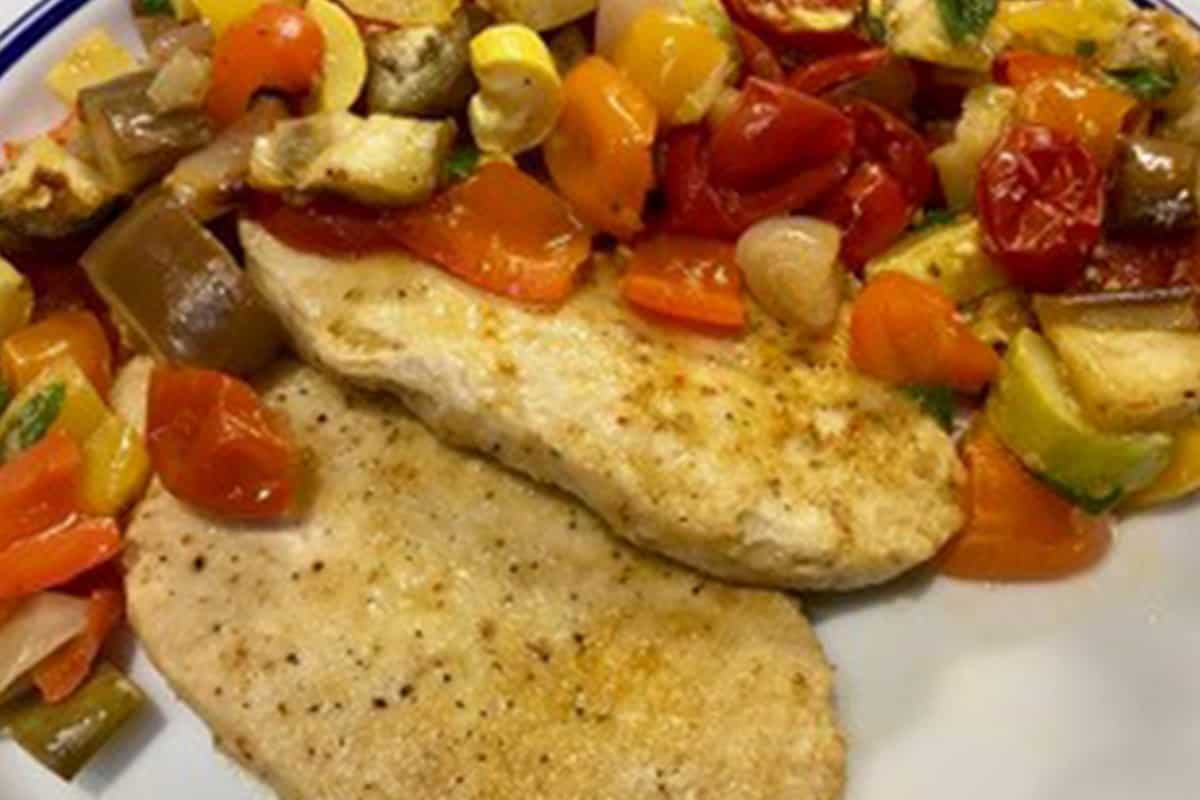 Gardein makes three products that are extremely versatile and still high on my list of favs:
chik'n strips
chik'n scallopini
chipotle lime fingers
No Evil Foods is emerging as a force to be reckoned with for their "no chicken" plant meat . . .  Comrade Cluck.  I especially like it for stews and stir fries.
Beyond Meat used to have a couple of frozen plant-based chicken products, but has phased them out. Tofurky also has four new plant-based chicken products,  which I will try out soon.
Beef
Gardein has two of my favorite stand-ins for beef:  beefless tips and Szechuan beefless strips.
I also use Seitan in place of beef, with Upton's Naturals Traditional Seitan as my new favorite chunky-style seitan, recently supplanting WestSoy Seitan.
Pork
Bacon
Bacon must be a super-hard meat to make from plants, because most of the versions I've tried don't have the crispyness that seems like the essence of bacon.
Sweet Earth Enlightened Foods makes Benevolent Bacon and Upton's Naturals has Bacon Seitan, both of which are decent.
But my favorite veggie bacon still comes from MorningStar Farms. I feel like a heretic saying this because I know that Morningstar Farms is owned by Kellogg's, but the MorningStar Farms Veggie Bacon Strips are still my favorite (even though they contain a whole lot of ingredients that I don't recognize as "food").
Most of the Plant Proteins are:
More Fiber
More Protein
Zero Cholesterol
Lower in Calories
Lower in Fat and Saturated Fats
High in Sodium (their one major drawback)
For Plant Proteins and Specific Brand Suggestions:
Please see my book: Fool a Carnivore.
The book also contains information on each company that makes the plant proteins, as well as nutritional information for each plant protein I recommend.